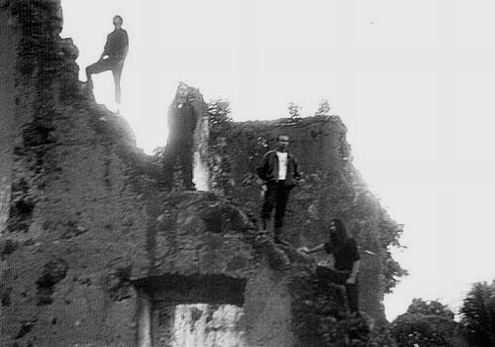 BANDA:
Through The Valley
ALBUM: Via Crucis Part I
LOCAL: Natal, Rio Grande do Norte
GENERO: Funeral Doom Metal
ANO: 2004
SITE: http://www.myspace.com/throughthevalley
MEMBROS:
NÃO REVELARAM SEUS NOMES
Faixas:
01 The Pain Begins
02 The Kiss
03 Condemned
04 Three Times Denied
05 Crucify
06 Crowned Of Thorns
07 The Sins Bearer

DOWNLOAD Through The Valley - Via Crucis Part I - 2004

http://rapidshare.com/files/51313254/Via_Crucis_Part_I_by_Wiseman.rar
NOTAS:
O Through the Valley executa um funeral doom metal extremo e totalmente indicado aos seguidores deste estilo.
O som é arrastado com guitarras muito distorcidas e triste.
Bom trabalho.